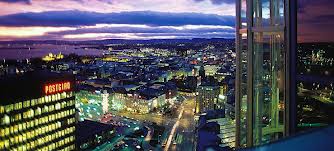 Norwegian capital Oslo is now the most expensive for a night out on the town, according to a cost comparison of the world's top cities.
Sydney, costing $445.64 for a night out, ranked No 6 and New York No 4 among an otherwise European-dominated list of the world's priciest places to stay and for a night out. Zurich ranked No 2, Stockholm 3, Paris 5, London 7 and Copenhagen 8.
The TripAdvisor TripIndex Cities is based on the cost of a couple staying one night in a four-star hotel, cocktails, a two-course dinner with a bottle of wine, and a return taxi fare.
South-East Asia, as one would expect, had three cities in the 10 least expensive destinations – Hanoi, Bangkok and Kuala Lumpur, but Eastern Europe also ranked on the list of "el cheapo" destinations with Sofia in Bulgaria the cheapest city overall, closely followed by Warsaw and Budapest.
Sofia also had the cheapest hotel rooms av. $93.05 a night while New York was the most expensive at $366.46 a night.
10 most expensive cities
1.     Oslo, Norway      $561.26
2.     Zurich, Switzerland      $506.45
3.      Stockholm, Sweden      $504.30
4.      New York City, US     $498.58
5.      Paris, France      $494.96
6.     Sydney, Australia     $445.64
7.      London, Britain      $437.40
8.      Copenhagen, Denmark      $429.55
Read more: http://www.smh.com.au/travel/travel-news/worlds-most-expensive-cities-for-tourists-named-20130611-2o1o7.html#ixzz2Vz26tcTI